Welcome to AF&O Foods.
AF&O is the Afro-Caribbean Store of choice in Southend. We offer authentic African Caribbean products and groceries in the Southend area.
Our Products
We sell a large range of Afro-Caribbean foods, from yams and grains such as gari and pounded yam  to  jerk seasoning and malt drinks,  we continue to increase our range of quality products in accordance to customers' requests.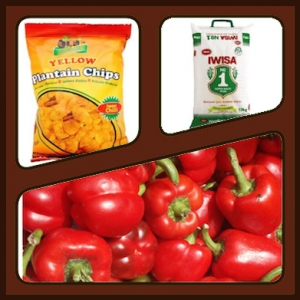 The specialist produce we stock includes:
Range of Meats and Chicken

Range of Fish

Dry Foods such as Egusi, Ogbono

Plantain Chips, Chin -Chin

Malta Guiness, Afrimalt ,Nigerian Fanta

Palm oil, Palm nut soup

Ackee ,Callaloo, Okro

Oloyin Beans, Gari, Poundo'Iyan

Spices and Seasoning – Iru Wuro, Bitter Leaves

A wide range of brands to remind you of home are now available on your doorstep such as Milo, Nido, Tom –Tom, Dunn's River ,Tropiway Fufu, Malta Guinness, Nigeria Fanta & Schweppes , Ghana Taste, IWISA
 Our Commitment
We at AF&O foods are determined to create an environment where customers not only  enjoy their shopping experience but do not have to travel as far as Barking, London to get those essential ingredients at an affordable price., We sell products  of consistently high quality, and give a friendly customer service as we believe our customers are like family to us.